Hi there, potential Pitch Wars mentees, how's it going?
First of all, congratulations on finishing that manuscript! You've taken that all-important first step that so many people dream about and you should be proud of yourself. As former PitchWars mentees, we've both been in your shoes. It's terrifying. It's exhilarating. It's kinda confusing at times (which mentor do I pick? is my MS ready?), but we'll do our very best to guide you through it.
We're going to be there for our mentee since the moment we first send that edit letter, through to line edits (however many we may need), wrangling that query into submission, and making the whole synopsis-writing as enjoyable as humanly possible.
If you're wondering what Pitch Wars even means, because you somehow just fell into this blog post, and the image below represents you…
…don't worry, we've got your back.
Unofficial and probably unhelpful explanation:
Since we (co-mentors Alex and Renée) met on the #PitchWars Twitter feed years ago (as you can see from the tweet bellow – go here to read the complete story), we say Pitch Wars is the greatest writing mentoring program ever.
Official and much more helpful explanation:
Pitch Wars is a mentoring program where published/agented authors, editors, or industry interns choose one writer each to mentor. Mentors read the entire manuscript and offer suggestions on how to make the manuscript shine for the agent showcase. The mentor also helps edit their mentee's pitch for the contest and their query letter for submitting to agents. Mentors can participate solo or pair up and co-mentor. (To learn more, click here)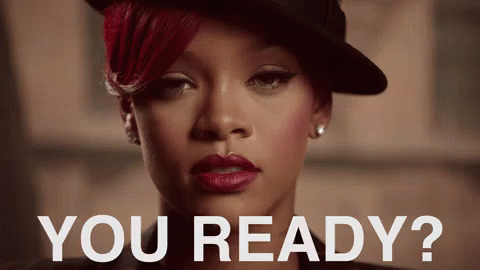 This year, we've been chosen as co-mentors and we're SO excited to be a part of this community and find the person who will join us on this amazing ride. Don't worry, it's going to be a lot of fun.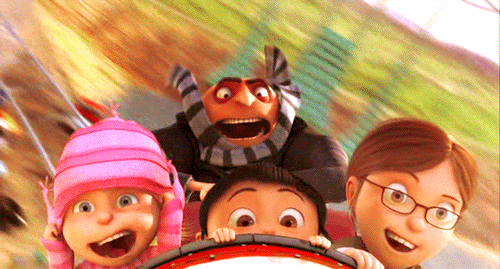 At this point, you might be asking, Who are you, exactly?
You can find out more about us, our mentoring style, our skills, and random stuff over at Renée's post on Who We Are. And trust us, you want to check that out and see if we would be a good fit for you and your MS. 
What we want
We'll be mentoring YA and we're open to NA* this year.
*Fair warning when it comes to NA: we'll probably ask you to age it down to YA. That might require substantial revisions or it might mean only adapting small things, depending on the manuscript.
Give us your:
Diverse

Fantasy

: that includes high fantasy, urban fantasy, contemporary fantasy, fantasy romance and retellings
When it comes to Fantasy in general, we want beautiful writing, rich world building, vivid characters and a story that flips a trope on its head.
For retellings, we should say we're OBSESSED with Beauty and the Beast, but we'd like to see less explored fairy tales, too. And we'd love to see something inspired in tales from different cultures.
Some of the recent YA and NA Fantasy books we loved are:
  

SIX OF CROWS, by Leigh Bardugo

  A COURT OF THORNS AND ROSES, by Sarah J. Maas

  JADE CITY, by Fonda Lee

 

THE WRAT

H & THE DAWN, by Renée Ahdieh

 

FLAME IN THE MIST, by Renée Ahdieh

 

AN EMBER IN THE ASHES, by SabaA Tahir

 

THE FORBIDDEN WISH, by Jessica Khoury

SKY IN THE DEEP, by Adrienne Young

 

TO KILL A KINGDOM, by Alexandra Christo

 ETIQUETTE AND ESPIONAGE, by Gail Carriger
Twisty

Psychological Thriller/ Mystery/ Thriller
Renée has a problem: she tends to guess the big twist early on, so to keep her interested, the story needs to (a) have a bunch of mini twists that are just as good as the big one; (b) have characters that are so interesting, she won't mind knowing what will happen because she wants to follow them; or (c) prove her wrong.
Here are some examples of books we read and liked:
   GONE GIRL, by Gillian Flynn

 

THE GIRL WITH THE DRAGON TATTOO, by Stieg Larsson

 

ONE OF US IS LYING, by Karen M McManus

 

SOMETIMES I LIE, by Alice Feeney
Cute

Contemporary Romance.
We want to SWOON, but it'd also be nice to read about a new culture, or maybe learn about an activity/hobby not a lot of people know about, or watch the amazing dynamic of an interesting and fun family. We're especially interested in cute and diverse romances.
These are some of the books we thought were extremely cute:
  

FROM TWINKLE, WITH LOVE, by Sandhya Menon

 

ADORKABLE, by Cookie O'Gorman

 

OVER THE FENCE, by Kasie West
·  

Distinctive

Paranormal Romance.
Yes, that means we'll consider Fae and Vampires, but we're looking for originality. While we tend to prefer our supernatural creatures if they are on the dark and dangerous side (and still manage not to be complete jerks), we would love to see a nerdy vampire. Maybe even both combined. That'd be a dream.
Light or Dark

Contemporary
Here, we want all types of narratives. We're open to issue-based stories, but we would also LOVE to find something funny and light. Engaging family dynamics and/or beautiful and complex friendships will also be a plus.
Some YA Contemporaries we liked:
  

THE HATE U GIVE, by Angie Thomas

   AMERICAN PANDA, by Gloria Chao

   THE PROBLEM WITH FOREVER, by Jennifer L. Armentrout

 

UNDER ROSE-TAINTED SKIES, by Louise Gornall

    THE LOVE LETTERS OF ABERLARD AND LILLY, by Laura Creedle
Here are some of the things and themes that will make us cry tears of joy, so send them our way:
VOICE! Not the singing competition, but your character's voice should be distinctive, engaging and it should make us want to keep reading right from the start.

Diversity. By that, we mean diverse authors and/or characters. Diverse worlds. Diversity in all forms. All we ask of authors is that they make sure the diversity in their stories is respectfully represented.

Feminist books

Strong female characters

Smart main and side characters

Underrepresented characters in familiar tropes.

P.S.: We're not the biggest fan of the Chosen One trope, unless it's super unique.

Romance (or at least great tension)

Slow burn

Enemies to lovers

If you can compare your heroes to Kaz and Rhysand, we want it. Desperately. If you have a YA version of Jericho Barrons, then Renée wants it, even if Alex hasn't been officially introduced to him, yet.

Ensemble cast. We want interesting characters with different personalities coming together to get stuff done. We want tension between them, too. We tend to get bored if everyone gets along fine the ENTIRE time.

Complex and/or adorable friend dynamics

Serial killers/psychopaths. Give us the YA Dexter or Gone Girl, please.

Family drama and coming of age stories

STEM

Humor

Great relationships with grandmas and grandpas. Bonus if it makes us cry or laugh really hard

Please don't make the love interest an asshole/abusive/inconsiderate. It's not sexy/cute

We're open to both to character-driven and action-driven stories

Something weird. This one is hard to explain. But if you think you mixed themes well and it looks a little weird, but reads like a lot of fun, then we want to see it.
Here are some of the things and themes that will make us cry tears of sadness, so please DON'T them our way:
Sexual assault

Animal abuse

Cheating

Insta-love

Slut-shaming/girls hating on other girls for no reason

Shifters

Special snowflakes

Portal Fantasy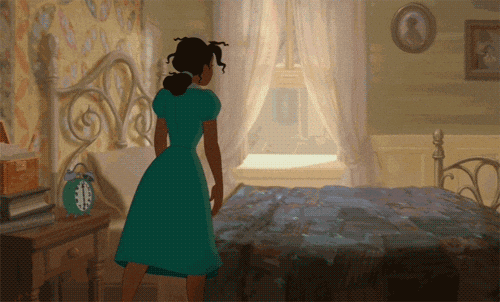 We think that's it.
We're looking forward to Pitch Wars 2018. We can't wait to see all your amazing stories in our inboxes and we hope you'll consider us as mentors. If you have any question, please leave a comment on this post or contact us on Twitter (our DM's are open). Even if you don't, come say hi! We're friendly and we love meeting new people.
Now that you've read our WishList and think your MS might be a good fit, be sure to check out more info about us over at  Renée's beautiful blog (if you haven't already), to see if we might be a good fit personality-wise. 
You can find us on Twitter here: @ReneeAPrice and @Alex__Reda (and it's the same handle on Instagram, too)
Thank you for stopping by and come join #TeamWordsOnFire!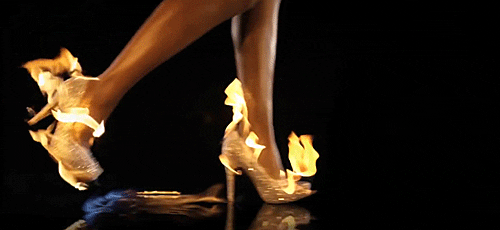 2018 Pitch Wars Young Adult Mentors
1.

2.

3.

4.

5.

6.

7.

8.

9.

10.

11.

12.

13.

14.

15.

16.

17.

18.

19.

20.

21.

22.

23.

24.

25.

26.

27.

28.

29.

30.

31.

32.

33.

34.

35.

36.

37.

38.

39.

40.

41.

42.

43.

44.

45.

46.

47.

48.
Powered by… Mister Linky's Magical Widgets.